Anodizing Chillers
Drycool Systems is the leading manufacturer of anodizing chillers. We will be offering the best industrial process cooling equipment with surface finishing industry and metal equipment. We are having the most diverse line of cooling equipment which includes various equipment. Every chiller is equipped with a custom tank system that will function properly with flame heat exchanges and a plate for isolating the bathing from the coolants.
It can easily have applications including metal coating, advising, and plating for proper distribution of coolants. One of the major functionalities of anodizing chiller is temperature control. Due to the industrial-grade metal finishing and processes, you will get high-end control over the complete system. Every chiller will have the proper maintenance of correct temperature due to the advanced design technique by our experienced designers and engineers.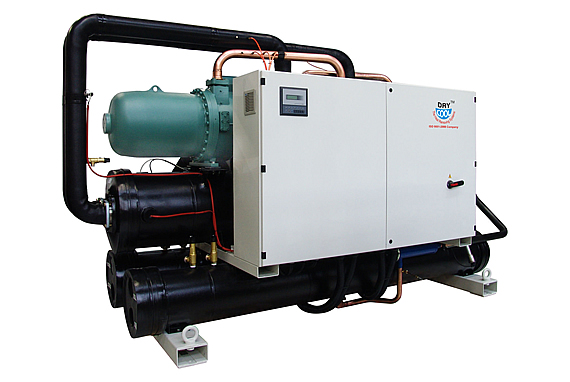 This will help in removing the heat and also keep the rectifier along with the tanks much cooler throughout the entire process of chilling. Get the complete ability to have liquid chillers which will accommodate in any application which is much required to have anodizing. All the type of anodizing coolants includes type one chromic acid anodizing, type two commercial anodizing, type 3 hard coat anodizing, impregnation, Titanium Anodizing, and chromate anodizing.
The best chiller supplier in India offers split chillers, modular chillers, closed-loop chillers, and packaged chillers. Get the complete flexibility of the installation in any kind of extreme environment. One of the most important functionalities of raising children is that it can be used in various applications even in a single location that needs the proper cooling process. The chillers are also available in a portable version which is much easier to run in the daily process for the cooling application.
Functional Features of Anodizing Chiller:
Various features are offered by anodizing chiller by Drycool Systems.
Anodizing chillers are having non-ferrous water circuit construction which will decrease the chance of rusting.
It is equipped with a split system which is ideal for performing outdoor duty even if the extreme condition environment is available.
Anodizing chillers are available in both water-cooled and air-cooled designs. This will give the proper options for any application required by the industry.
Every anodizing chiller is equipped with ozone-friendly refrigerant designs. We will always be using eco-friendly refrigerants including R410A and R407C.
All anodizing chillers are completely reliable scroll compressors that are highly energy efficient. This will enable the chance of high consumption of energy by decreasing the energy-consuming rate and cost of production.
Temperature control ranges between 0 degrees Fahrenheit to 80 degrees Fahrenheit. This gives the proper temperature control while having the proper productivity line with an increased cooling system.
Anodizing chillers are available in the ranging capacity between 1 ton to 40 tons. It can also be customized according to the requirements of the industry or the client.
Heat will be properly maintained by the international industrial-grade compressors along with touch screen activity control in the equipment.
Our team of expert engineers will properly design every anodizing chillers to make it more effective for every requirement of industrial use.