Chiller for Blow Molding Machine:
Drycool System's Chiller for Blow Molding Machine will work properly in extreme tropical weather conditions. Our Chiller for Blow Molding machine will maintain the operation and energy efficiency at the same time. All the equipment is properly tested in international parameters to offer the best possible functionalities. We are the best chiller supplier in India and we have properly manufactured and designed by maintaining the superior standard.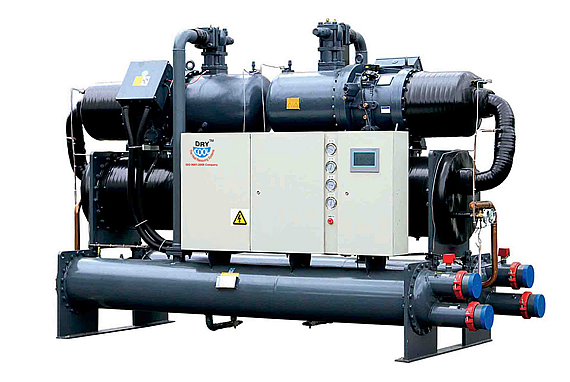 Blow moulding chiller:
Chiller for Blow Molding is completely environment friendly and can be easily installed in any setup according to the client. Chiller for Blow Moulding mchine is mostly Water-Cooled Chiller which also includes a wide range of capacities. We are offering the best quality of engineering to ensure the reliability of the design along with simplicity. our Chiller for Blow Moulding machine will help in reducing the cost of the ownership.
This is one of the main reasons for choosing Drycool System's Chiller for Blow Molding, as we will be offering high design standards. They will process the best cooling application with the comfort of the medium refrigerant options. The integrated microprocessor will offer high reliability by providing a proactive control strategy, easy interface, safety functions, simple diagnostics, etc. being the best chiller manufacturer in India, we will ensure unique compressor technology which is having a direct drive.
The unique optimized compressor parts are specifically designed for chilled water applications. This will optimize the part-load efficiency and full load efficiency. Chiller for Blow Molding is it's best for the plastic industry who uses blow molding processing for film bags and pet bottles. During the manufacturing of the bottle, the entire blowing process and the performance needs to be heated properly for the stretching out of inside the mold, then all the compressed air needs to be forced out with the controlled low-pressure stages to have the hollow structure.
Prominent Features of Drycool System's Chiller for Blow Moulding Machine:
Various features are integrated into the Chiller for Blow Moulding which we have listed below.
The compressors are made out of high-quality European products and they are completely reliable and energy-efficient.
The chiller for blow molding is completely durable and available in its original new condition.
It is also having stainless steel is over-water tank which is an open type of equipment. Due to being the open type, it is much easier to maintain and clean.
There have been separate refrigeration circuits along with every compressor.
They are having been integrated environment-friendly refrigerants such as R134A, R407C, R410A, etc. They will ensure high cooling efficiency with every chiller for blow molding.
Installed with electronic expansion valve which will offer large capacity along with precise temperature and energy efficiency control.
It is having the integration of all the standard equipment like high lift pump, iron pump, stainless pump to process the various specific application.
Advantages of Drycool System's Chiller for Blow Moulding machine:
Get the easy installation and uninstallation services with every chiller for blow molding.
It will be having installed double cooling circuits which will offer high cooling efficiency.
It is much easily manageable and operational.
Get the completely tailored equipment along with elevated efficiency for the scroll-type compressor.