D
rycool System's hazardous area chiller is skilfully designed and manufactured to be used in explosive atmospheres. Explosive atmospheres are better described as petrochemical industries, oil industries, marine industries, and gas industries. Every product which needs to be worked in such a hazardous area needs to be certified under ISO 9001. It is the proper description of a high-quality management system along with industry-leading components.
Hazardous area chiller is entirely made out of stainless-steel casing which will offer corrosion resistance and a reliable product for longer life. All the equipment is specifically designed with integrated multiple types of cooling systems or applications using the simple interface. It will offer reliability, efficiency, and safety by following all the key design criteria in the hazardous area chiller.
Our team of expert engineers is following all the international manufacturing standards to ensure cutting-edge technology for every application of industry. Get the complete controlled water or fluid temperature which is being regulated automatically within the temperature range between 20 degrees Celsius to 28 degrees Celsius. The temperature range will be pre-set according to the requirement of the client or the requirement of the industry.
The hazardous area chiller will be having an integrated upper condenser section and all the other components will be connected with the lower compartment with proper protection from weather and noise reduction solution. Our engineers are using various protection concepts which are specially designed by keeping the safety of the user in mind. Most importantly all the controls which were being installed into the chiller are being specially designed to maintain the easy operation.
This eliminates the requirement for overcomplicated programming while still maintaining the efficiency and reliability of the automated control of the fluid temperature. Every hazardous area chiller is completely tested and has eco-friendly refrigerant which is especially needed for such areas.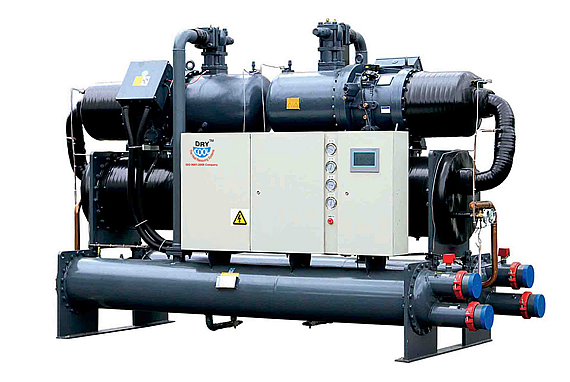 Suitability
Every hazardous area is divided into two different zones identify it as zone one and zone 2 by the safety regulation board. Every hazardous area chiller will be guaranteed suitability for both zones.
Expert Engineers
Get complete support for the installation and commissioning of hazardous area chiller by our expert team of technicians. Get completely notified body type approval for every hazardous area chiller for the industries.
High-Quality Outcome
Get the complete support for IP56 protection for the refrigeration module. It will ensure a high-quality outcome with every hazardous area chiller for the application in different industries.
Types
Two different types of compression options are available including screw and reciprocating for hazardous area chillers. Get the wide operating area of ambient temperature range due to the high-end quality of the compressor within the hazardous area chiller.
More Relevant
Get the completely cooling possibilities with hazardous fluids and hydrocarbons makes it much more relevant to be used in different industries.
Convenient Testing
Integrated high-quality pressure vessels and heat exchangers along with the convenient testing stamp to ensure the quality within the hazardous area chiller.