Rubber Molding Chiller:
Drycool System's Rubber Molding Chiller will offer the best service to any specific industry. We will offer the most advanced missionary for manufacturing of rubber molding chiller which can be utilized by the majority of the industries. Any rubber or rubber-based equipment cannot be easily molded, but we will offer the best possible solutions to our clients. We are one of the best chiller suppliers in India and we are determined to provide the best service to any industry. we provide chillers for injection molding machine like plastic molding machine.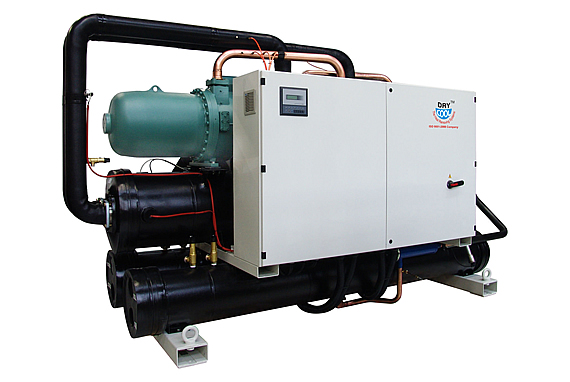 The vulnerable particles of rubber molding can be a difficult job, which is why the perfect combination of coolant and temperature is much required. We will offer the best refrigerant effect to maintain the standard temperature which will offer the high-quality product in any industry. Our chiller unit is available in two different variants, it can be air-cooled chillers and water-cooled chillers for the rubber industry.
Rubber molding children can be used for chilling multiple areas using the water temperature control unit. The control unit can be used for maintaining rubber extruder barrels, Banbury mixers, rubber mill, etc. Being the best chiller manufacturer in India we are focused to offer high-end advanced technology for every requirement of the client. Our team of expert engineers will make sure to provide high-end machinery by maintaining international standards.
Rubber molding chiller can be customized according to the requirement of the industry, which is perfected by our skilled experts with in-house manufacturing and assembling. All the compressors used in the rubber molding chiller come from European origin which is one of the best around the globe.
Prominent Features of Drycool System's Rubber Molding Chiller:
Various features are integrated into the Rubber Molding Chiller which we have listed below.
Get ensured high cooling efficiency with every Rubber Moulding Chiller.
There have been separate refrigeration circuits along with every compressor.
Clean energy and intelligent management.
Installed with electronic expansion valve which will offer large capacity along with precise temperature and energy efficiency control.
It is also having stainless steel is over-water tank which is an open type of equipment. Due to being the open type, it is much easier to maintain and clean.
It is installed with double cooling circuits which will offer the best maintenance and stability of the temperature control.
The compressors are made out of high-end European products and they are completely reliable and energy-efficient.
Superior reliability is the high-quality product that is being designed and manufactured by our team of experts.
It is equipped with an advanced smart H microprocessor-based controller.
Get completely on getting completely unmatched functionality effectiveness.
Equipped with environment-friendly refrigerants which are completely CFC-free.
Get the elevated efficiency scroll compressors with the tailored equipment.
Advantages of Drycool System's Rubber Molding Chiller:
It is much easier to make small production runs and the setup is completely easy along with the proper maintenance service.
Due to the special form of molding, it will not use any runners, gates, and spruce which is why it will have a high productivity level.