Owing to our years of industry experience, we are engaged in providing our clients a wide range of high quality PVC Fill. Offered product is widely used in various places as per their precise needs of applications. Manufactured by skilful professionals using finest quality raw materials and most recent technology in order to meet the set industry quality standards, we offer this product at the most affordable rate to the clients. Honeycomb type PVC fills are used for extended contact area having a high heat transfer efficiency. The crossing of air and water stream in close proximity. Which creates a diffused turbulence conducive to evaporation and efficient heat transfer, all PVC fills are double folded with an automatic drainage system, producing a favorable pressure drop and a good protection against erosion. They are glued by automatic process and manufactured with German design ensuring a maximum drift of 0.001% under standard design conditions. The sub distribution pipes are made of rigid PVC with a testing pressure of 6 Kg/cm2.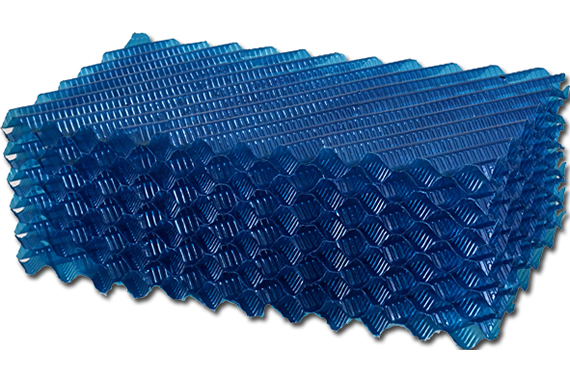 High performance.
Sturdy construction.
Longer service life.